Celebrate the game together
Playing sports is about being a part of something bigger than yourself, it's about the spirit of comradery. Celebrating the achievements of the game together. We want to help you unify your team, through providing you with personalised sporting apparel and equipment for your sporting needs.
sporting apparel simplified for you
Design
Select and customise your desired sportwear and make your team apparel designs a reality today.
Order
When you have approved your designs, place an order and you will receive an expected delivery time.
Receive
Get your team in to the action fast, we ship directly to your door by using our trusted logistics partners.
Featured Sports Equipment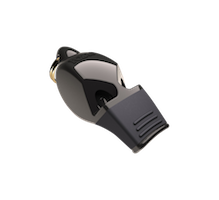 Whistles
Referee Shirts and Pants
First Aid Kits
what our customers are saying
The team at Athlead designed, created and delivered an order for the Tuggeranong Vikings Rugby Club. I have not dealt with a more professional or customer focused business before. Athlead are leading the industry when it comes to customised team wear and apparel. Megan Salic, Rugby Manager, Vikings Rugby
I used Athlead to organise my jerseys for my current Oz Tag team and I had the most enjoyable experience. The team were friendly, fast and cost effective and always kept me up to date with the order. Chris Demirian, Team Manager, T-Rex's